For the last year or so, I decided to rejoin the blonde club (blondes do have more fun afterall). I now have subtle highlights throughout my hair resulting in a natural but dirty blonde look.
I'm really conscious of looking after my hair now, because if I don't it goes frizzy so easily. Honestly, without deep conditioner I resemble Hagrid not the 20 year old student I am
Swagrid
That's why I thought I'd share my own experiences of how to keep on top of cool toned blonde hair. I'm not a hair expert in any way, shape, or form, but from personal experience this is what helps me...
Keeping On Top Of Regrowth:
The only trouble with dying, or bleaching your hair another colour is that it's pretty obvious when it grows through. I recommend getting your roots topped up every 6 weeks (if your hair grows as quickly as mine does). That way the colour stays looking fresh, yet you're not over damaging your hair by getting it bleached too often.
The only person that can pull off roots
However, this can be an expensive routine. A way you can actually incorporate your roots into your look is by going for an ombre or balayage hairstyle, with your natural hair colour on top so it won't matter when it grows through.
Ombre
Balayage
Avoiding Damaged Ends:
Unfortunately it is hard to avoid damage when bleaching, or even dyeing your hair. Once your hair develops split ends unfortunately there is no fixing them. That's why fresh and regular trims help your hair looking bouncy and healthy, without the weight of dull ends weighing it down.
Fresh trim getting rid of dead ends
Keeping Your Hair Healthy:
Honestly, there is one thing that works much better than any deep conditioner and hair mask that I've ever tried and that is coconut oil. This product really isn't over-hyped, it truly is a magic substance. Leaving coconut oil in your hair for a couple of hours, once a week, adds shine, hydration, elasticity and just general life back into your hair.
Shampoos and Conditioners:
I have two favourite brands that I like to use on my hair to reduce brassy tones and also look after the quality of my hair once it's been bleached.
First is
Daddy-O
by
Lush
. This feels really natural on your hair, and leaves your hair feeling so clean and gives such a lovely bounce to your hair. And not to mention the smell is
soooooo
yummy! I have done a full review on it
HERE
if you want to check it out.
The second is
Touch Of Silver
by
Provoke
. This truly neutralizes any yellowy tones in your hair and gives a cool toned appearance. And it really brightens your hair too.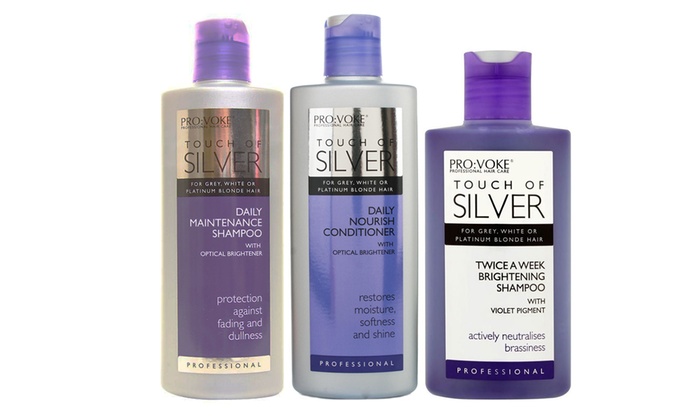 Toners:
These are important if you want to get any yellow or orange tones out your hair and give a natural or silver appearance. My personal favourite colours to use on my hair are Directions White Toner and Silver. I find a mix of the two gives a natural look.
White Toner
Silver
So that was my personal advice on keeping blonde hair blonde. Have you ever tried any of the products that I've mentioned before? If so let me know in the comments before,
Izzy K xxx