You may already know this, but I adore Little Mix and their style. Leigh-Anne Pinnock is no exception. This glamours diva is definitely someone I look up to when it comes to fashion.
The first of many things I love about Leigh is her hair as she can do anything with it and still look gorgeous. I mean I can barely do something small, like a braid, without looking stupid, but she can literally wear her hair in any style. Long and sleek, or short and curly; you name it, she can rock it!
I wish this many
hairstyles would suit me!
The types of tops she usually wears are cropped. Cant really blame her if she has a stomach like that though. I personally find the turtle-necked ones really cool.
Really love both the cut and design of this top
Another thing I've noticed is that her most worn pattern is stripes. From dresses, to hats, to tops she seems to be covered in them. Stripes are great because they're so simple but immediately make the outfit look more interesting.
These dresses are pure perfection
And it wouldn't be a Leigh-Anne outfit without a few bright colours thrown in there now would it? When she wears bright things, it seems to really reflect her bright and colourful personality. She knows how to add colour for any occasion.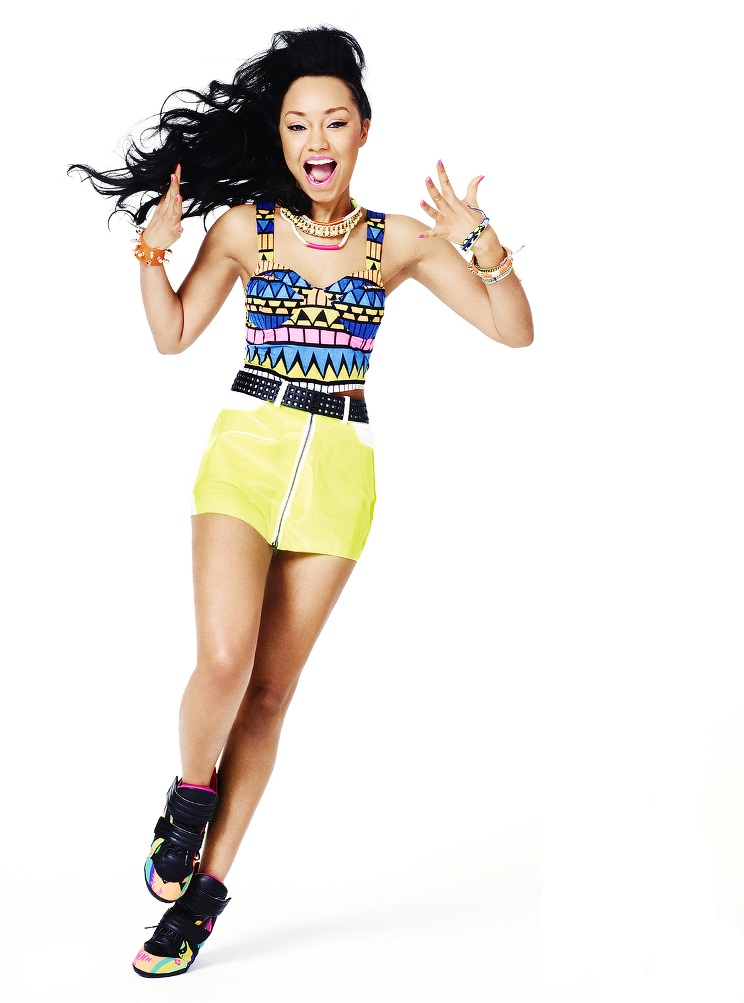 Just a complete explosion of colour...I LOVE IT!
Rumor has it she has an obsession with the 90s. And as if the bright colours weren't enough to prove this, she wears a lot of denim. And by a lot I mean A LOT! It's definitely her go-to material. I really like that she wears it because it just so happens to be one of my favourite materials too. You simply can't go wrong with a bit of denim.
Not everyone can work denim on
denim, but Leigh-Anne definitely can
Thanks for reading about one of my style icons Leigh-Anne Pinnock. This is the third Little Mix themed post and I will be writing about the 4th Mixer, Jade Thirlwall, next week. What do you think of Leigh-Anne's style? xxx