This is part 2/4 of my posts about Little Mix. Perfect Perrie Edward's style is perfect. Do you think I've used the word perfect enough there? Just like all of the Little Mix girls, her style is individual and reflects her personality.
I'm 100% sure there's not a single hair colour Perrie could't get away with. Of course she's proved my theory correct by dyeing it almost every colour under the sun. I'm desperate to try a bright hair colour like hers.
Can I have her hair please?
Perrie wears dungarees a lot, often with a little crop top underneath. This look is completely adorable. If she's not wearing denim dungarees, she wears denim another way using high-waisted jeans. It's probably due to Perrie Edwards where my love for high-waisted trousers came from.
Such a casual but cute outfit!
And It wouldn't be Perrie style appreciation without mentioning flowers. Whether its a floral dress or a flower head band, she will wear it.
Here she is rocking a floral
printed dress and a flower head band
Another thing that Perrie pulls off perfectly is dramatic makeup. I love her dark eyeliner as it really makes her eyes stand out. She often wears a bright lipstick too. I'm so jealous that she can pull off purple. Even when she goes for the natural look, her eyebrows are bold and beautiful.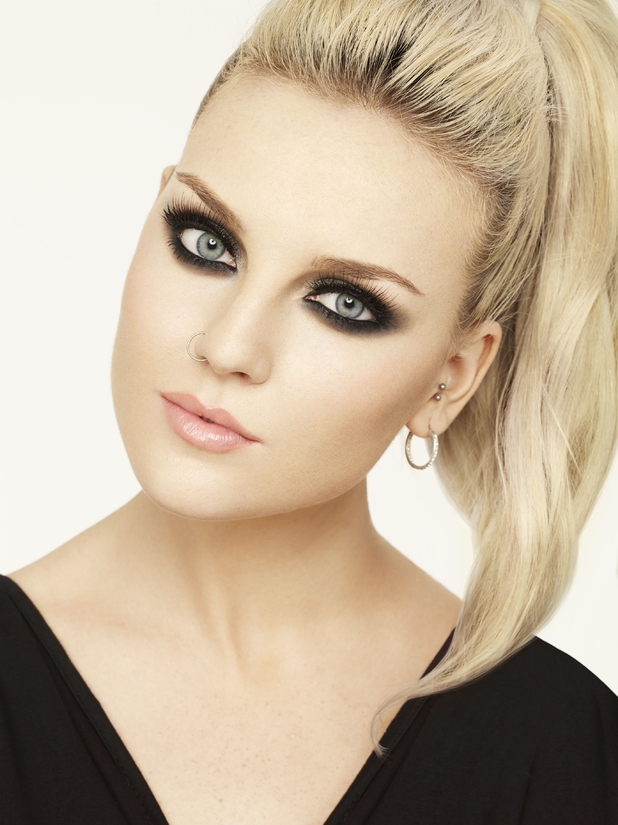 When I attempt to do
eyeliner like that I just look like a panda...
Finally, I think Perrie's piercings are so unique and quirky. I know piercings aren't for everybody, but personally I like them (well most of them). She has quite a few including ear lobes, cartilage, tragus, nose and her nape. Yes her nape ladies and gentlemen!
Her piercings aren't everyone's cup of tea, but they are definitely mine
Thank you for reading about one of my style icons Perrie Edwards. I have already written about Jesy (here) and stay tuned for Leigh-Anne and Jade! Who is your style icon? xxx