Last year I said I would prepare myself for this Winter. However, its absolutely no surprise that this year I'm just as unorganised.
I made a little mental list of things I needed to survive the Winter. But now I'm broke from spending money on Christmas pressies. At least I spent my money on a good cause. But next year I have to remember to start saving a bit earlier to be able to afford these items.
The first item on my list for next year is a Christmas jumper. Yes, I officially fail at being festive because I don't own one. I hope no one disowns me after finding that out. I'd like one of the classic ones with some sort of picture design on the front.
This could be us but you playing
I'm also desperate to start a legging collection because I think they're the comfiest clothes ever. I'd obviously love some Christmas patterned leggings to suit the season.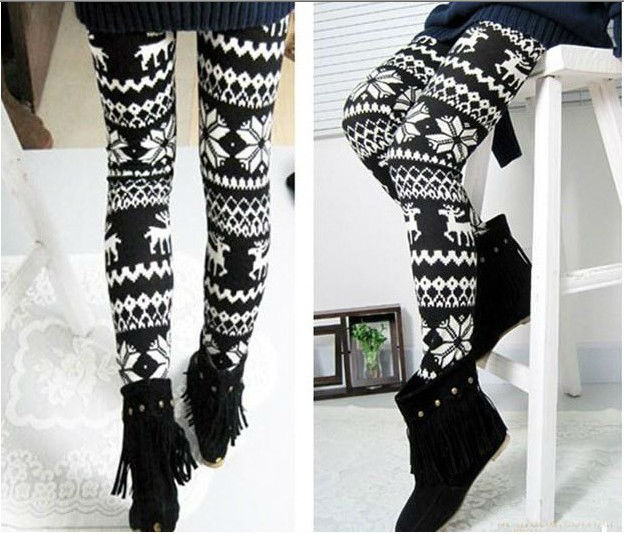 I love anything with these patterns
There is a makeup item that I'm really missing out on this season. Bright red lipstick. I used to have loads but I seem to have lost misplaced them. I just think that really bold, red lip colours automatically make you look like you've made a special effort.
Arrghh this shade is just perfection
And finally by next year I'm hoping to have a pair of Christmas earrings. I've heard you can get really cool Christmas Tree ones that even light up. They definitely seem like an essential to me.
Just look at these cute earrings
Thank you for reading. The song of the day is
Let it Snow
. Comment below if you have any of the items I've listed, or if you've made your own list of Christmas essentials.